Directories Fields Within an Issue
Linking issues with directories entries is a great chance to enrich issues with information. Directories Select (single) and Directories Select (multi) are the custom fields provided by the app. They allow users to link an issue with directory entries in a simple and convenient way – like with the standard Select List or Select List (multiple values) fields.
Link an issue and the directory entry
All Jira users can browse & select a value (entry title) in the field. If the user doesn't have any permissions within Directories, the Directories Select field looks just like the standard Jira Select List – single or multiple – for them.
There can be several dependent Directories fields. In this case, the list of options may vary according to the previously selected value.

Browse and edit the linked entry
The ability to open the link and browse the entry is granted by the permissions. If you have the 'Edit Entries' permissions as well, you will be able not only to browse but also to edit the information.
When the field is not active it's being displayed as a link. Go to the link to browse and edit the entry information within the pop-up.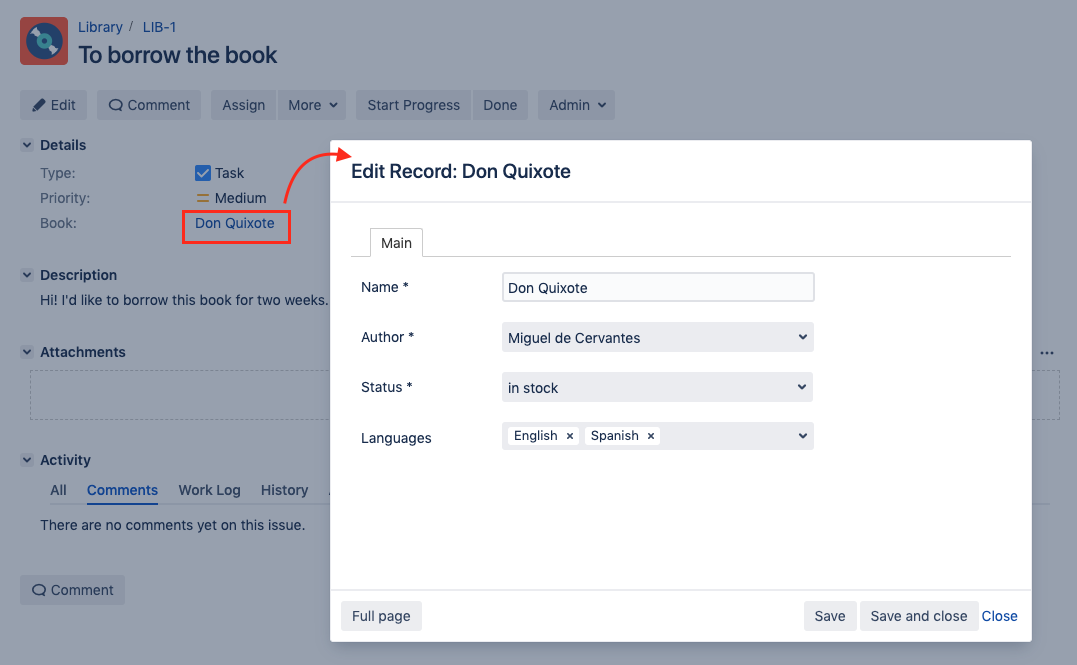 Add a new entry
The ability to add an entry is provided by the relevant permission. If you cannot add an entry please contact your Jira Administrator.
If you cannot find a required entry while selecting from custom field options, you can create a new entry right from the issue. ⚠ Note that the ability to create a new entry appears only when the field is active.