Confluence Articles Auto-Search (Custom Field)
Overview
To make it even easier for customers to find what they need, you can suggest to them the relevant articles from the knowledge base when they fill out the request summary.
HelpDesk respects user permission in Confluence. All customers have access to the public spaces and unrestricted pages within them. If a customer has access to private pages in your Confluence, they can retrieve them via HelpDesk as well.
The HelpDesk app compares the words in the issue summary and names and/or labels of pages in selected Confluence spaces to suggest you relevant articles.
Not only the customers will be able to browse the list of relevant articles while creating a request at the Customer Portal, but the internal Jira users will also be able to do that while creating a new issue in a standard way.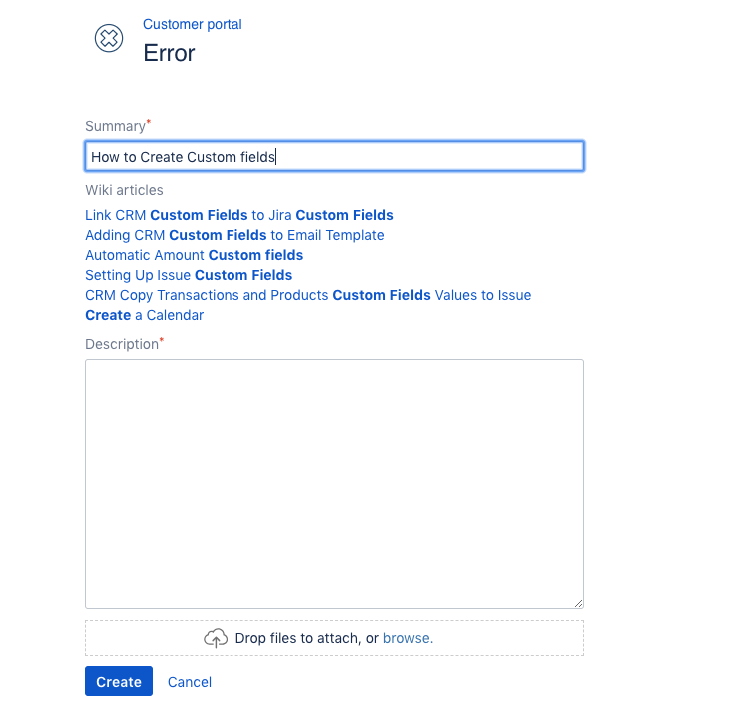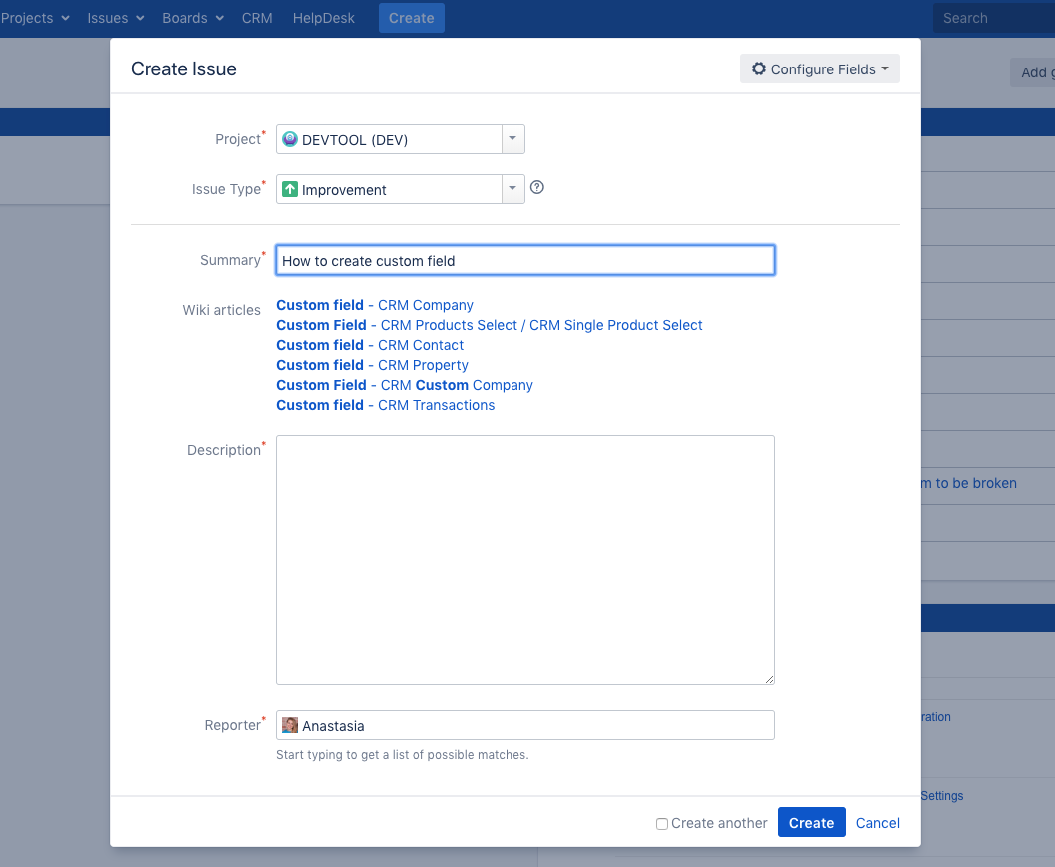 Setting Up
1. Create a Wiki articles for Help Desk custom field and add it to the relevant screens. Read Adding a custom field (Atlassian documentation).

2. Navigate to the field configuration and: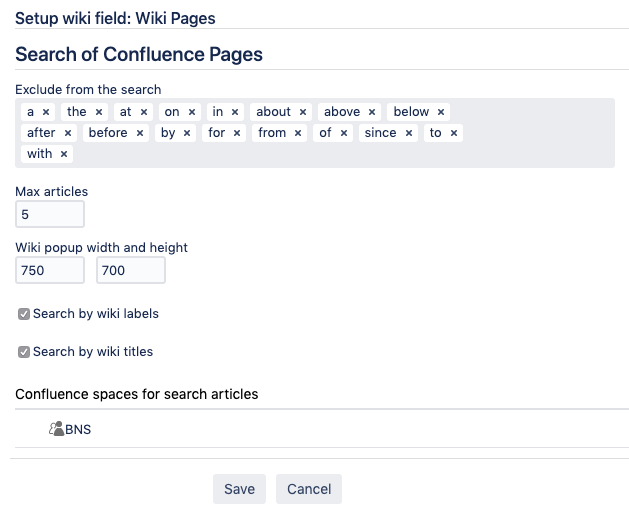 Set the maximal number of articles to be shown in the field;

List the words to be excluded from the search, such as articles, linking words and so on;

Specify the wiki pop-up size;

Select if the search should be performed by labels, page titles or both;

Define the Confluence spaces to look for articles in.