Customer Area consists of:
A page where customers can create new requests – Customer Portal. You can use zero, one or multiple Portals.

A page where customers can track existing requests – 'My Issues' section.

A page containing the list of portals – Home Page (List of Portals).

A customer profile page.
Any of these pages can be selected as a start page of the Customer Area.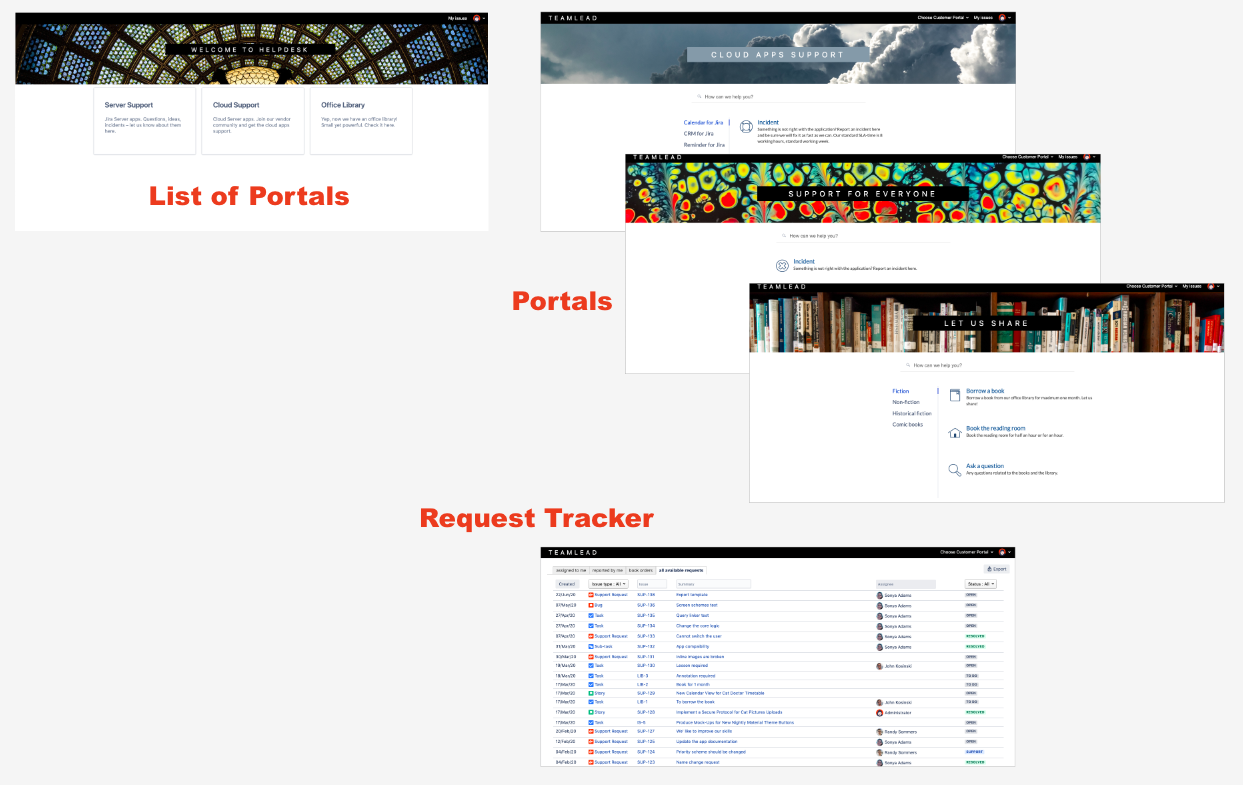 According to your needs, you can use different combinations of available pages.
Use Case 1. No request creating, just tracking of available requests
No portals created

HelpDesk start page = List of Issues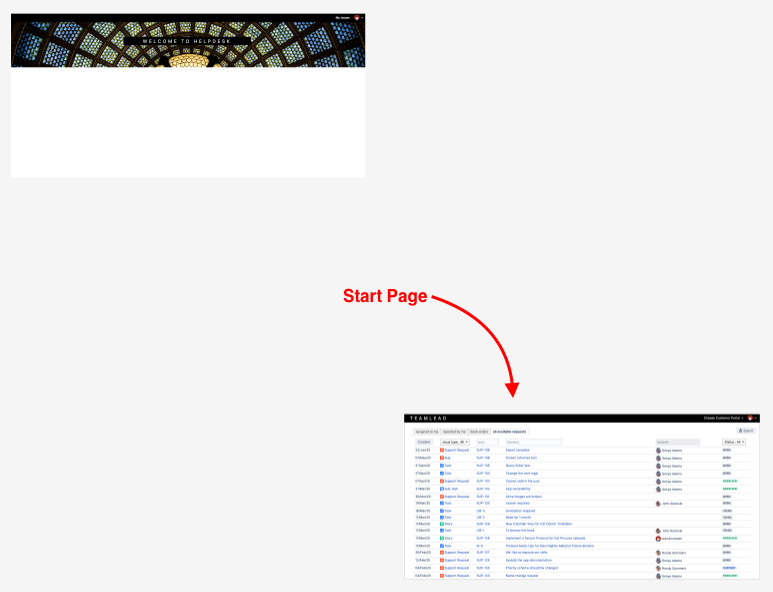 Use Case 2. One portal
One portal created

HelpDesk start page = Portal / List of Issues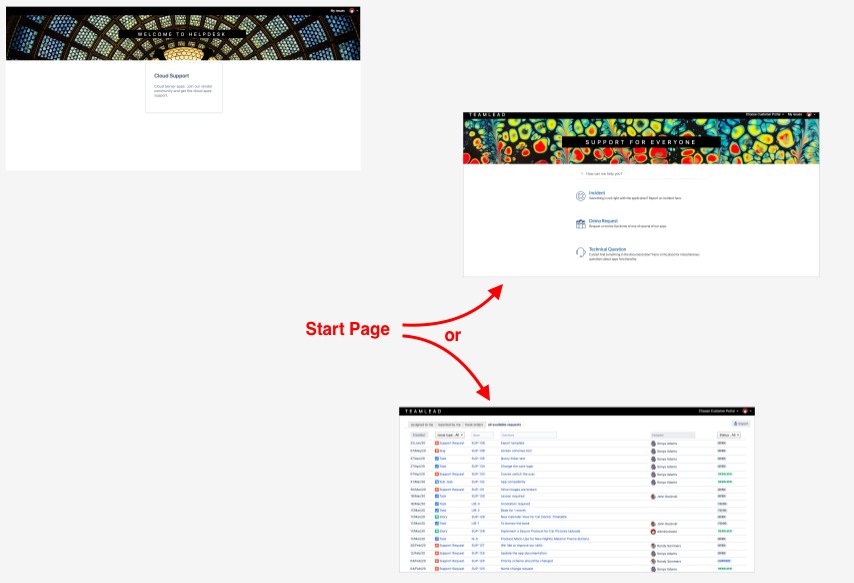 Use Case 3. Multiple portals
Multiple portals created

HelpDesk start page = Hom page (list of portals) / List of Issues