Displaying Confluence Page on a Portal
Overview
You can display a Confluence page on each Customer Portal. You may put some important links, how-tos or most frequently asked questions on the page to decrease your agents' burden.
The Confluence page will be located below groups of items on the main HelpDesk Customer Portal.
You can also use this feature to create an announcement and turn it on and off depending on your current needs.
The page displaying takes into account user access to the original page in Confluence. So the best practice is using a public page for this purpose. Otherwise, if the user session in Confluence is expired, he/she won't be able to see the page.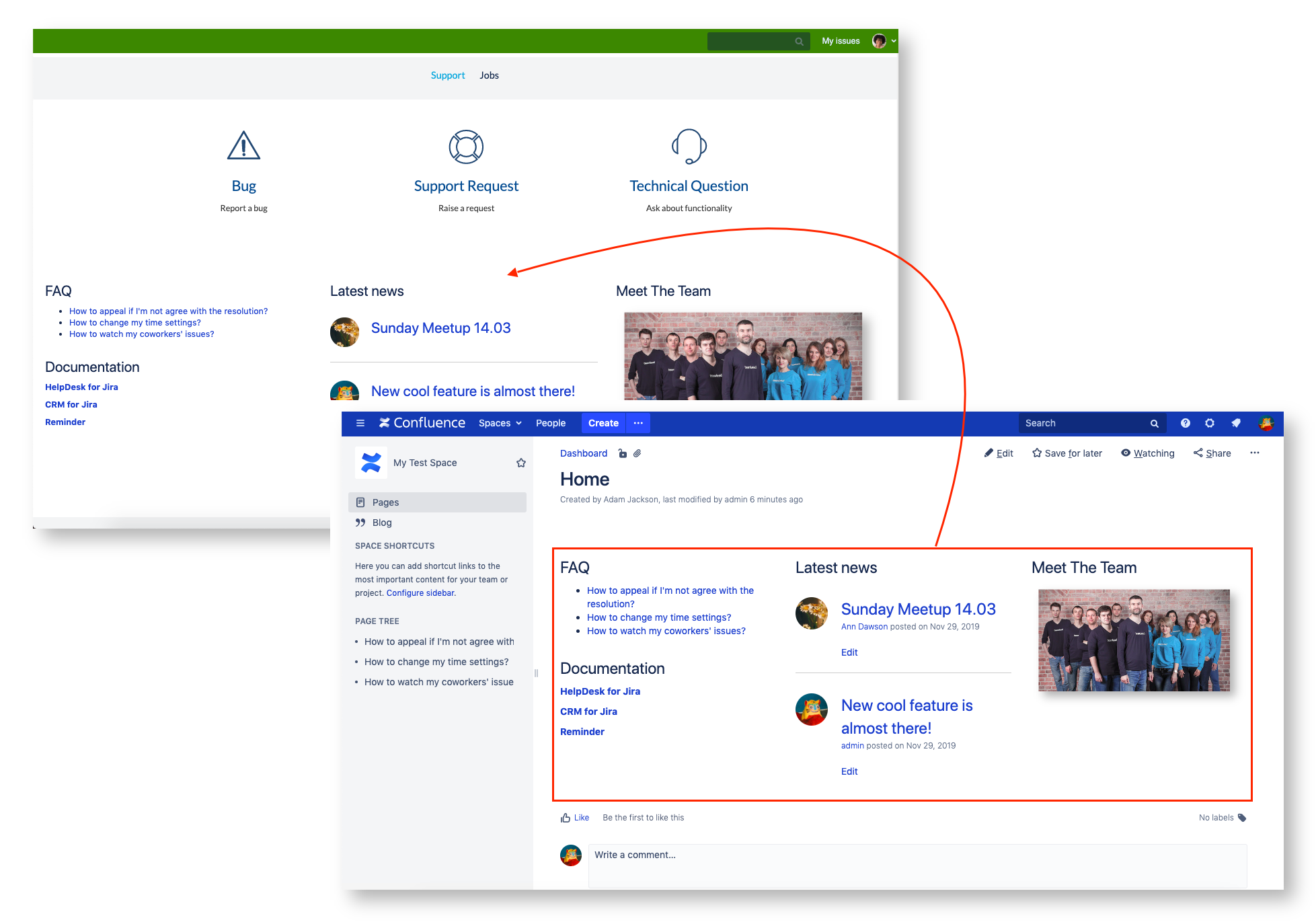 Supported Macros
Following is the list of the standard Confluence macros that work correctly on the Portal. (Other macros may also work correctly by default. Let us know about specific macros you need to be displayed).
Also, check Confluence Articles Auto-Search (Custom Field).
Setting Up
Navigate to Jira Administration → Help Desk → Customer Area → Portals → portal → Knowledge Base
Select a space and then a page from the space to be shown at the Customer Portal. The quick jump to the page will become available as soon as a page has been selected.