Setting Up Custom Company Directories
Custom company directories settings allow administrators create separate companies directories with their own permissions.
Go to CRM administrator menu / Custom company directories and create new directories: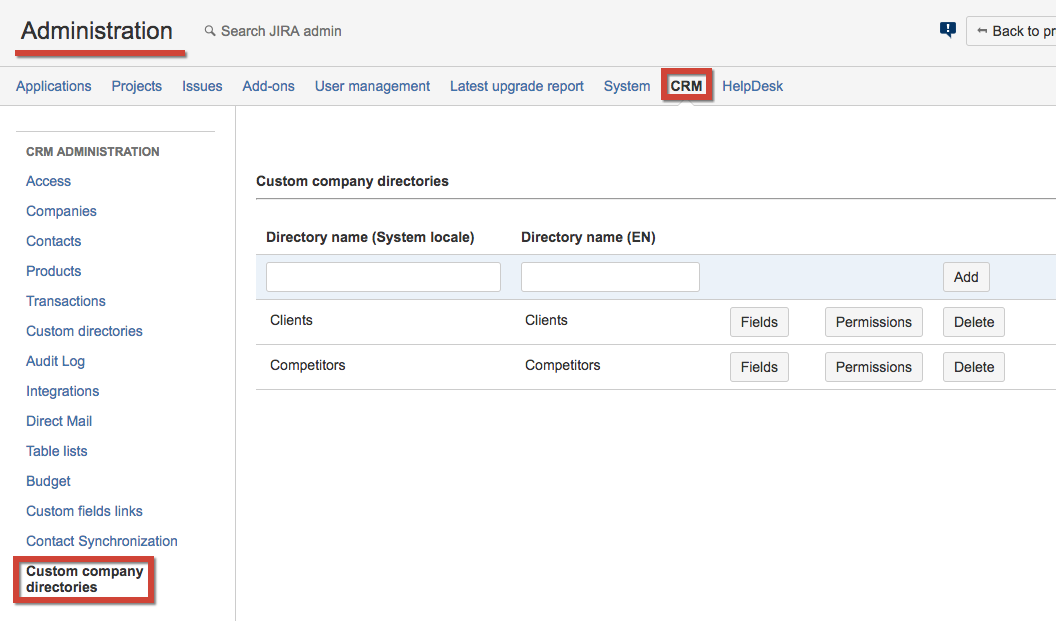 To add new fields to directories click on "Fields" button: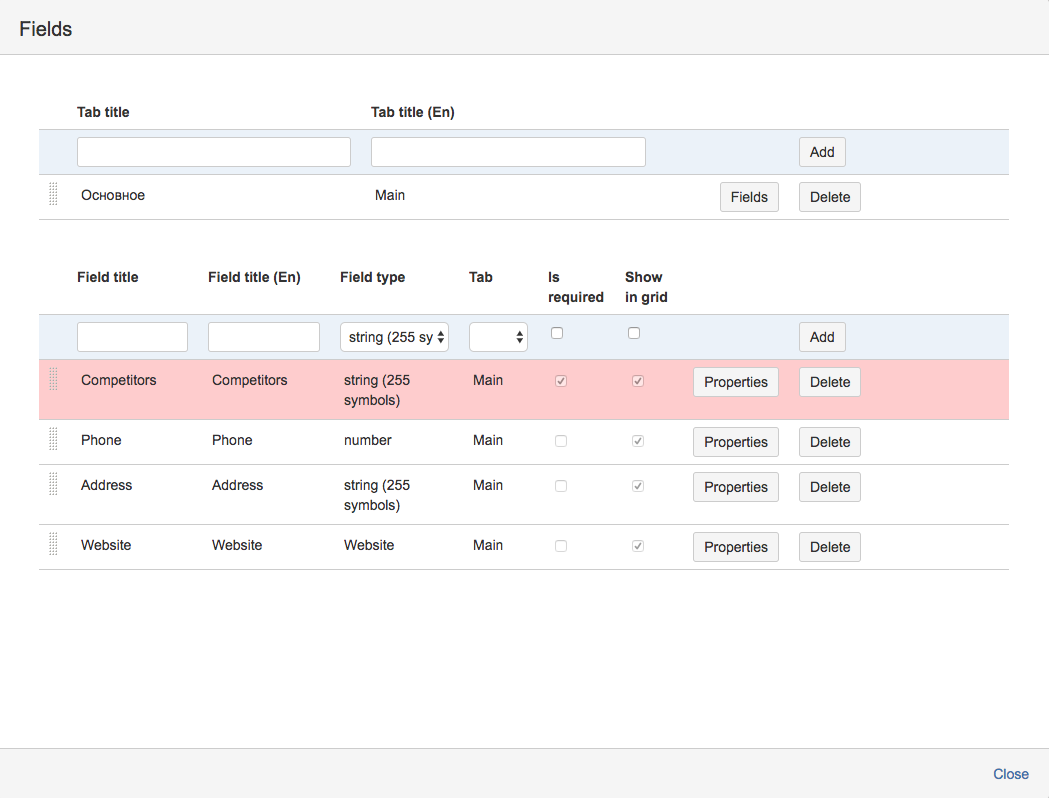 The process is the same as for creation of new Custom Directories. First create Tabs in the table above then create new fields of needed types. Don't forget to add the fields to the tabs. To set the order of the fields in the tabs in the table above select the tab and click on "Fields" button and drag'n'drop the fields in the order you want.
When new fields and tabs are created you can set the permissions to the custom company directory. To do that click on "Permissions" button:
Add Jira-groups for the permissions:
Permission

Description

Remove

Permission to remove records from directory

View

Permission to view the directory page.

Notice that if the user is not the member of any of listed groups, this user will see standard Company directory (if has access to that). If the user has permission to view at least one Custom company directory then the standard Company directory will be hidden and the user will see only Custom company directory that he/sha has access to.

Edit

Permission to edit records in the directory

Add record

Permission to add new records
To use these directories inside Jira issue you have to create custom field.