Setting Up Custom Directories (Dictionaries)
CRM Directories can be configured according to your needs.
The basic configuration principles are the same for all type of directories:
the list of tabs for a particular directory entry

the list of attributes for the particular tab and their order

configuration of the particular attribute (if applicable)

specifying the entry card size
See the Configure CRM Directories section for details.
The Custom Directories are provided by the app by default containing the demonstration settings and several entries. You can manage them and/or create and set up your own custom directories.
There is some specificity related to custom directories management. Let's look closer.
Adding a New Custom Directory
Custom directory creation includes one extra step – creating a directory itself (if not provided by default).
Specify the directory name and push the Fields button to set up the directory structure the same way as the predefined ones'.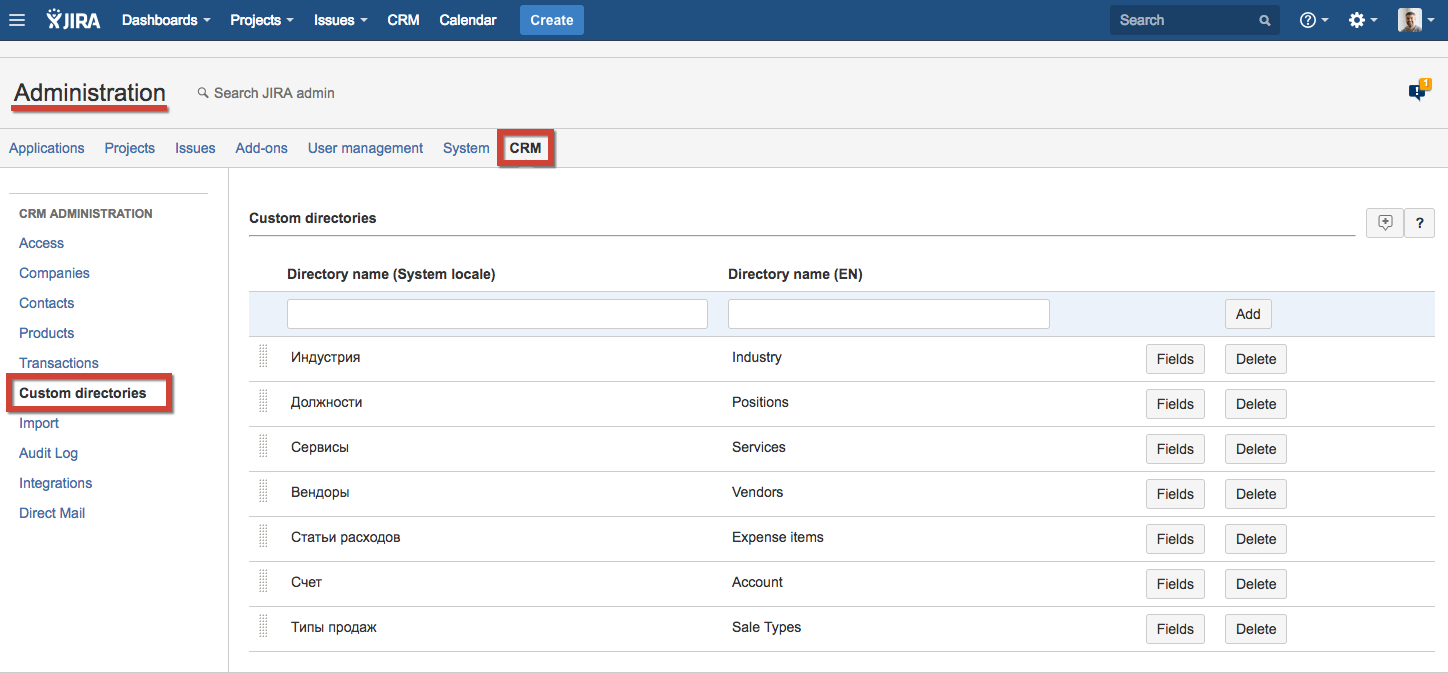 Custom Directory Placement
All custom directories are placed together in the Directories section of the CRM menu.