Did your administrators, having the extended rights themselves, struggle to understand the problems of other users? Were you feel unsure about adding a user to a specific group? Did you ever wait for someone to take a specific action to proceed with an urgent workflow?
Switcher for Jira is an app that allows a Jira user to act on behalf of another user (the audit trail is provided). Give the ability to any group of users to transform. Define the groups of users that should be available to transform into. Never be unsure anymore.
Also, try our Switcher for Confluence app.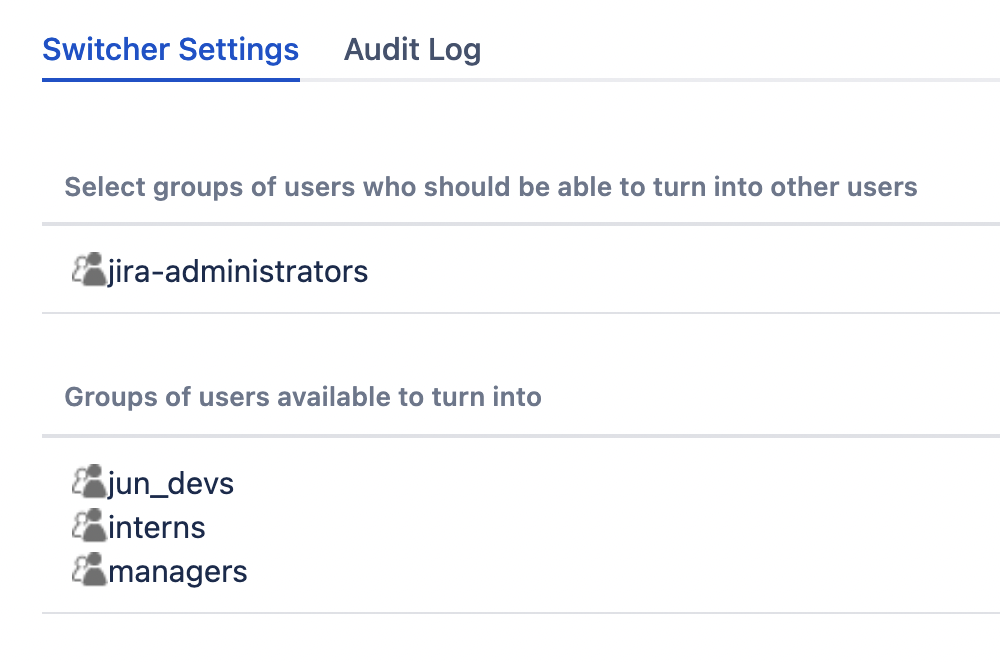 Specify who should be able to turn and who – to be available to turn into
Turn into a user from any place through your personal settings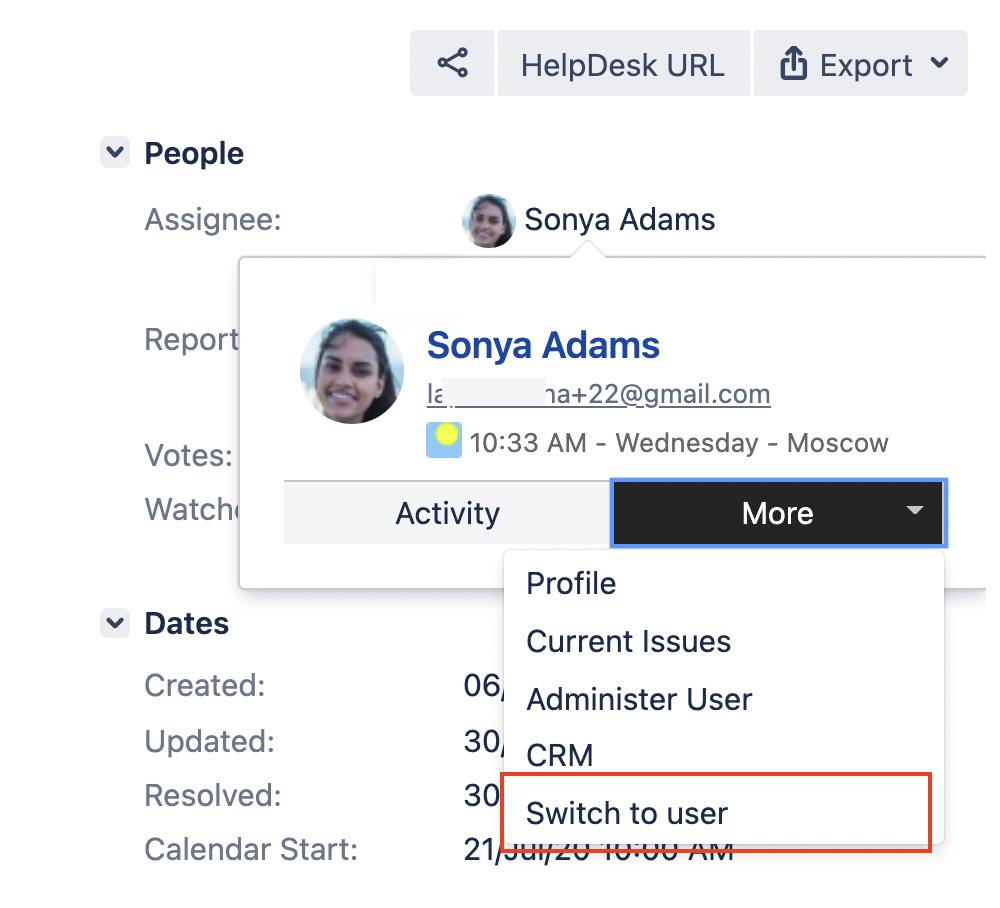 Select a user to turn into from any place they are mentioned
Add label