Work Calendars – Different Schedules For Different Cases
Setting Up Work Calendars
Work calendars are basically the work schedules the users must be available on depending on different parameters combinations. You can create as many calendars as required. If no specific calendars added, the app supposes the default calendar is 24/7 with no days off and holidays.
Examples of the cases when you may need the different work calendars:
System crash report from a client (24/7 obligations) VS other cases (8/5 obligations).

A platinum client issue (24/5 obligations) VS a regular client issue (8/5 obligations).

Main office-workers calendar (8/5 with lunch from 13 pm to 14 pm) VS freelancers (3/5 obligations) VS part-time workers (8/2 obligations)
As you see there are many cases that may overlap. Doesn't matter, you need to define the full list of possible calendar variants (however, if there are too many – it's a sign your company's business processes either too complicated or vague).
1
Navigate to Jira Administration → HelpDesk → SLA & OLA → Calendars.
Create a new Calendar by adding its name and clicking the Add button.
2
Change the calendar schedule (the default one for a new-added entry is 8am-6pm daily) by clicking the Change button and defining the start and end time for the working days.
Note that the calendar uses the server time.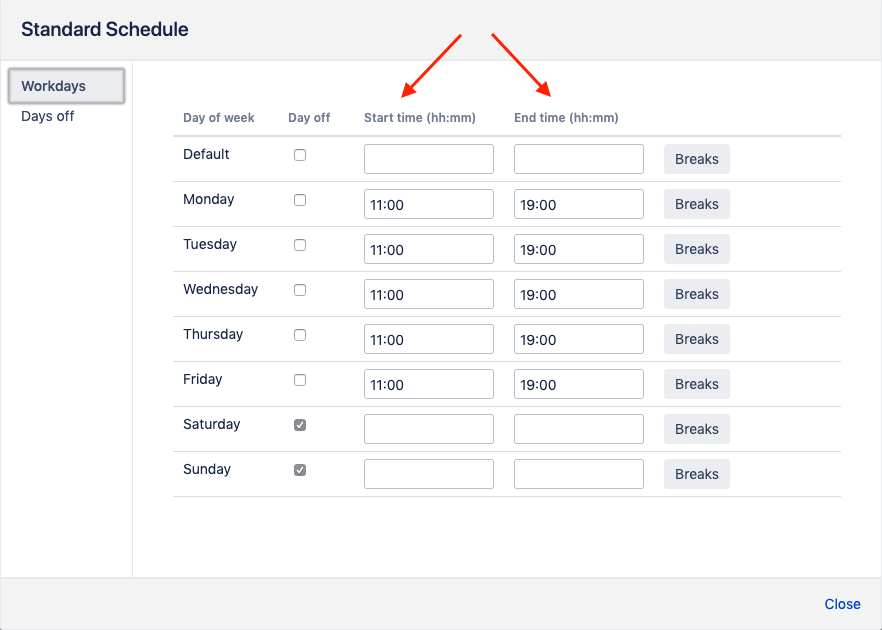 The values specified for the Default will be used for all days with empty parameters.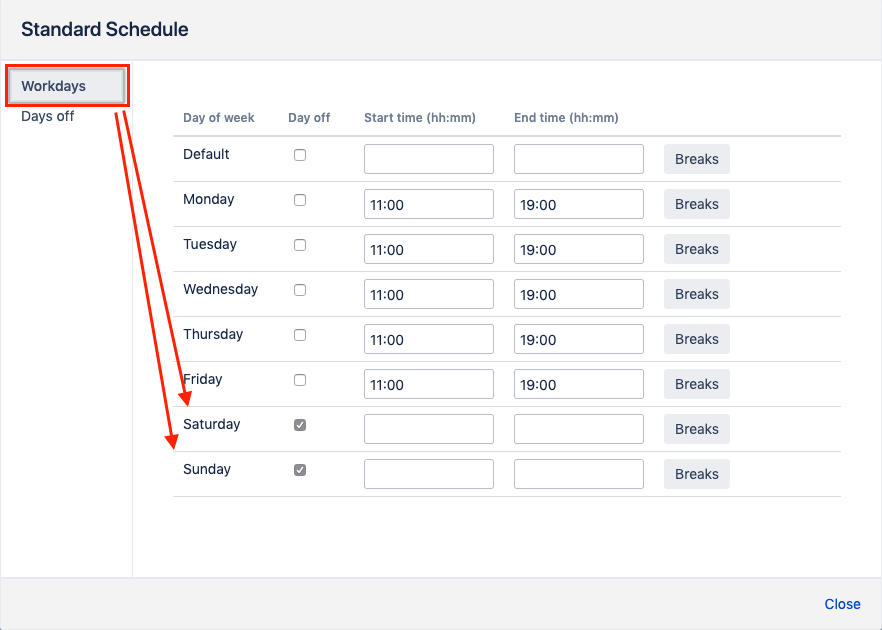 breaks (Workdays → [particular day] → Breaks button)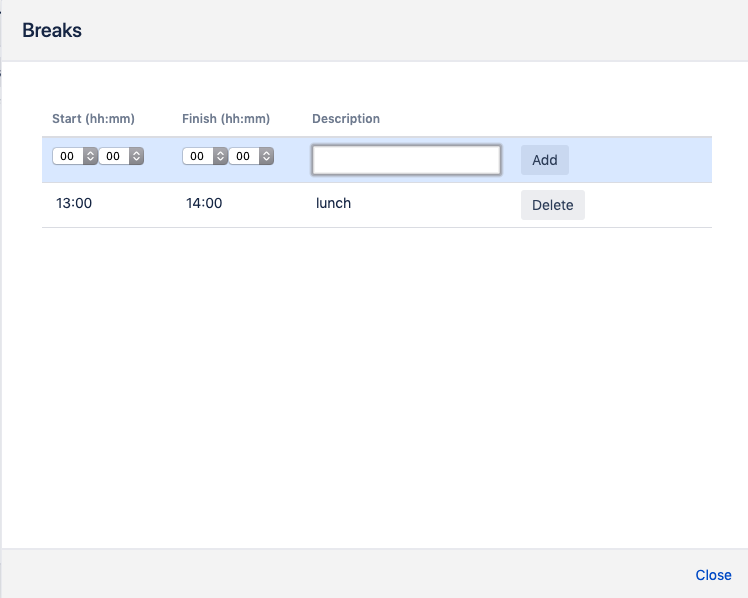 holidays and other days off (Days off)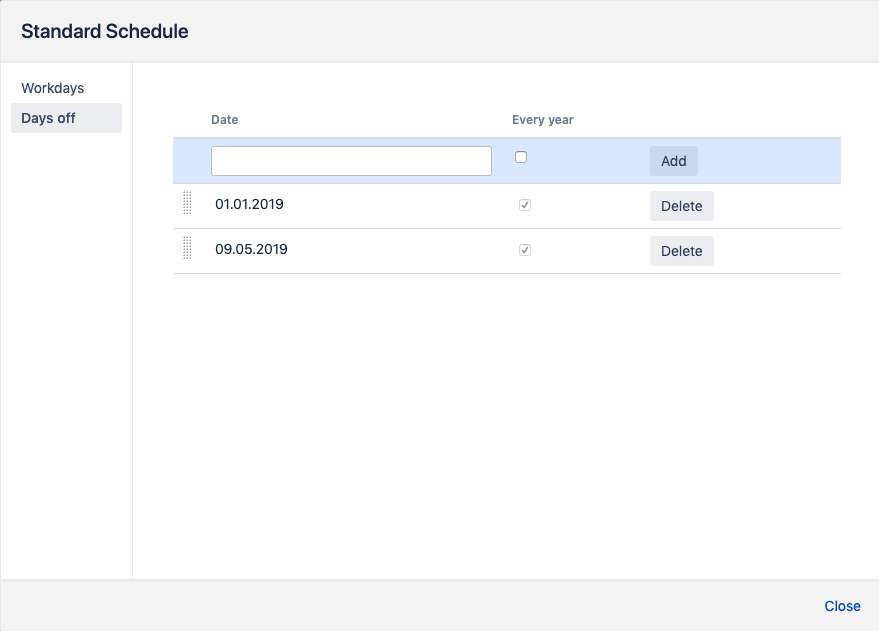 3. Define the working day and working week:
specify how many spent hours should be counted as a day

specify how many working days should be counted as a week