Why a customer cannot see the issue on the Portal?
Problem: a customer does not see the issue in the My Issues list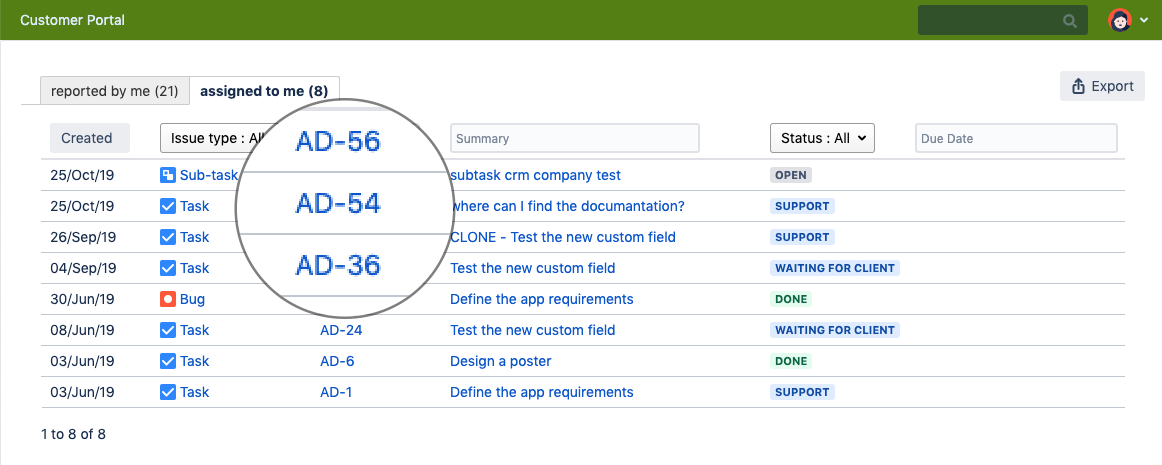 In My Issues section, a user can browse the list of issues according to the filters specified in settings.
If the list of issues doesn't include the required issue:
1. Ensure the issue meets the filter: check the filter settings in the
HelpDesk settings → User Dashboard and ensure they are correct. Try to use the same filter in the Issue Navigator in Jira and check id the required issue is in the filter results.
2. Ensure the user has access to the issue: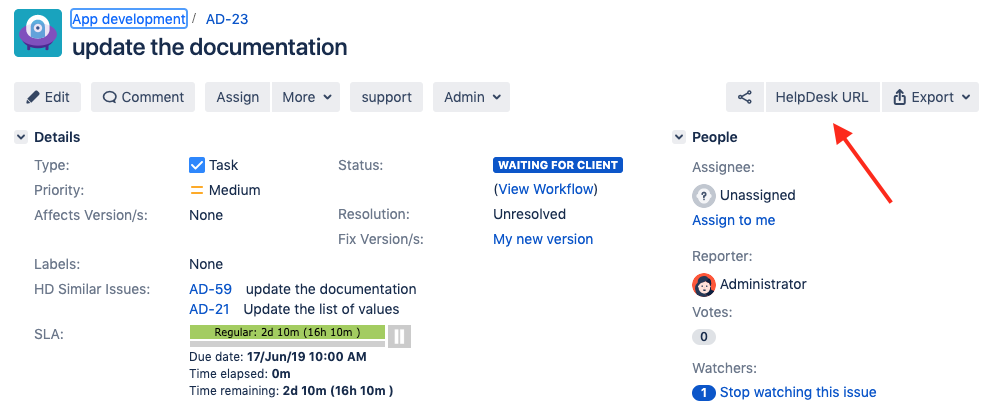 in Jira, find the issue and get the HD-link:

open the link by the helpdesk-user: the issue might be inaccessible for the user.

Troubleshooting: find the reason the issue is not available for the user. Check the 'Browse Project' permission for this user. Check the issue security level for this issue.

Check the permissions not only for the user but also for the HelpDesk-superuser as this account work on HD-users' behalf.