Overview
You may have remote team members or customers from all around the world so localization might be the really important feature of your service desk. With the HelpDesk app you can translate almost everything related to the HelpDesk Portal.
A user will see their profile-relevant language translations on the Portal if this translation is available. If it's not – a user will see the original entity name. The language can be selected at the login window as well as in profile settings. By default, your customers will have the default system language in their profile.
HelpDesk supports the following languages:
English

Russian

Spanish

German

Polish

Slovak

French
However, all system Jira languages are available for a user in their profile. If another language is selected, the user will see the default system language names for automatically translated entities.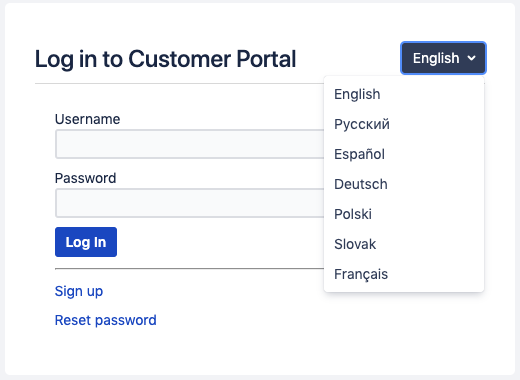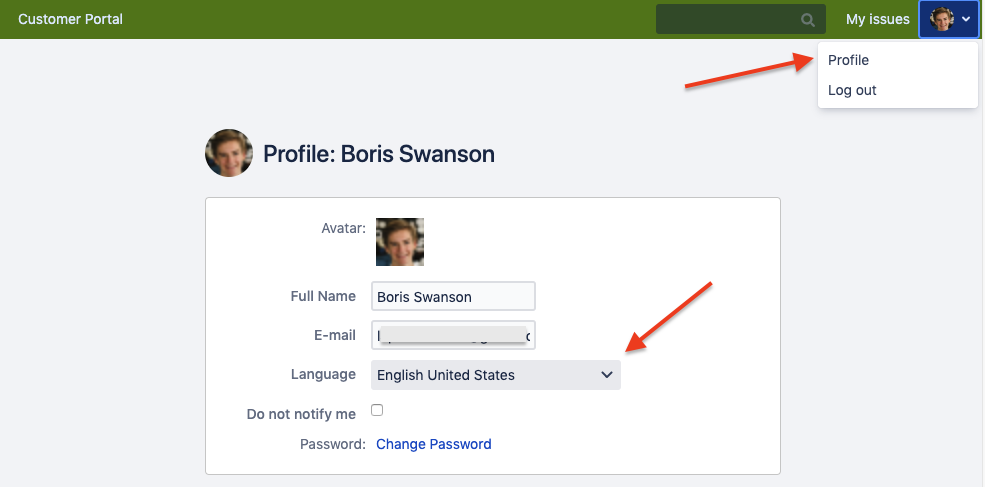 What Can & Cannot Be Translated
Requires Manual Translation
Tab names

Request name

Request description

Portal name and description
(check the Request Types article)


Translated Automatically
If you'd like to add one more language to the auto-translation – please let us know!
Portal Search field tip text

My Issues section name

Issue interface: fields, sections and so on (the same way as in Jira)

HelpDesk user profile section

Login & Signup windows

Issues export button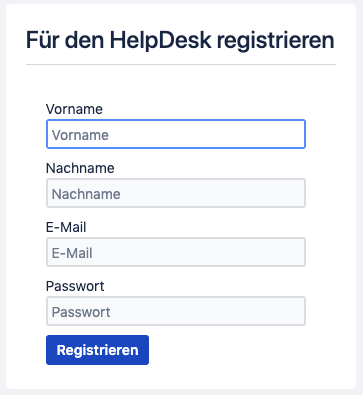 Cannot Be Translated (Yet)
Tabs' names in the My Issues section

Any text you put in your customer portal layout

Notifications