Set Up Products Directory
CRM Directories can be configured according to your needs.
The basic configuration principles are the same for all type of directories:
the list of tabs for a particular directory entry

the list of attributes for the particular tab and their order

configuration of the particular attribute (if applicable)

specifying the entry card size
See Configuring CRM Directories for details.
The Products directory is provided by the app by default containing the demonstration settings and several entries.
There are several specific settings available for the Products directory. Let's look at them closer.
Calculated attributes
You may set calculated attributes. The formula should be based on other numeric attributes of orders. Use numeric attribute titles with [] and basic arithmetic operations. See the example on the screenshot below.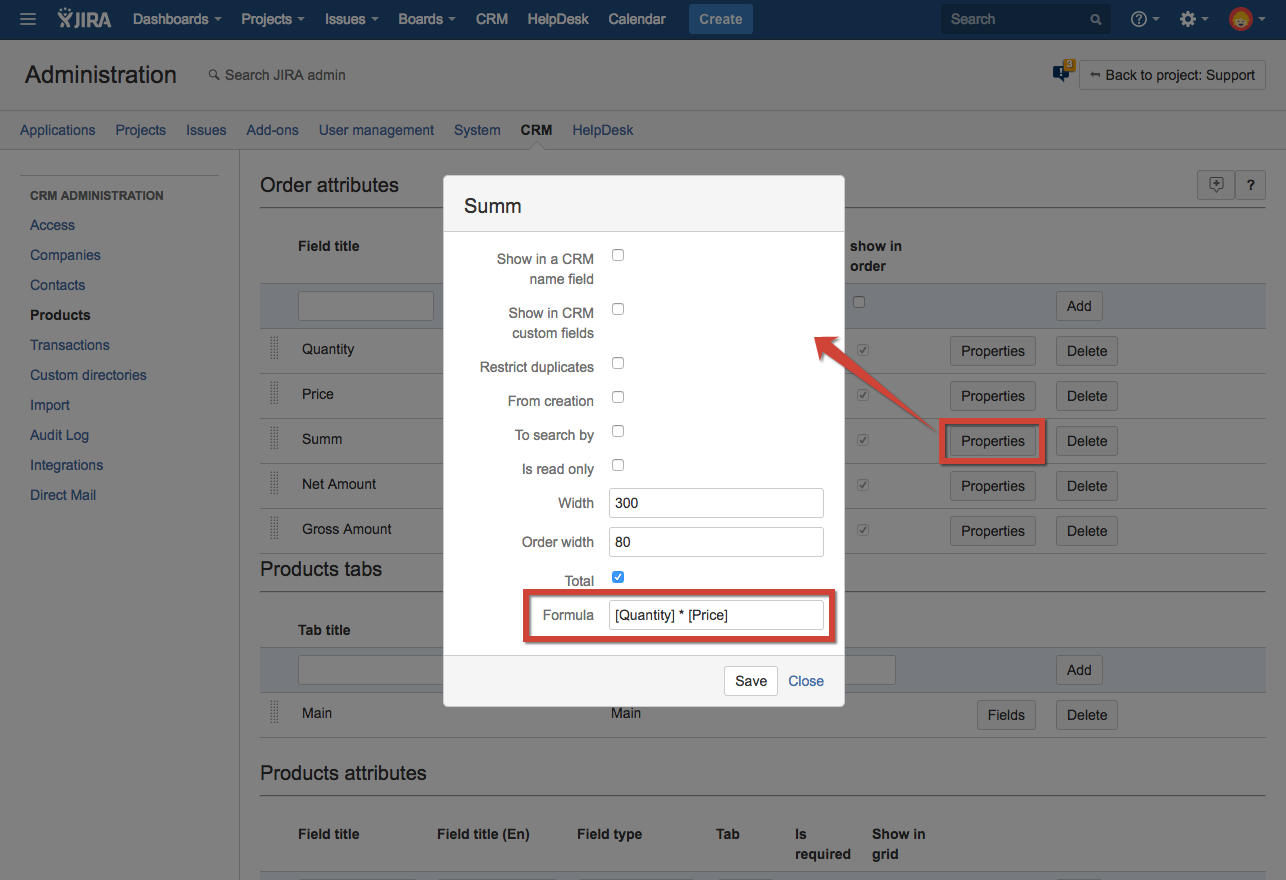 If you update CRM from a version older than 1.4.0 please check the formula - it might be wrong.
Allow duplicates in the Custom Field "Products & Services"
We can allow/disallow duplicates of goods in the Order field: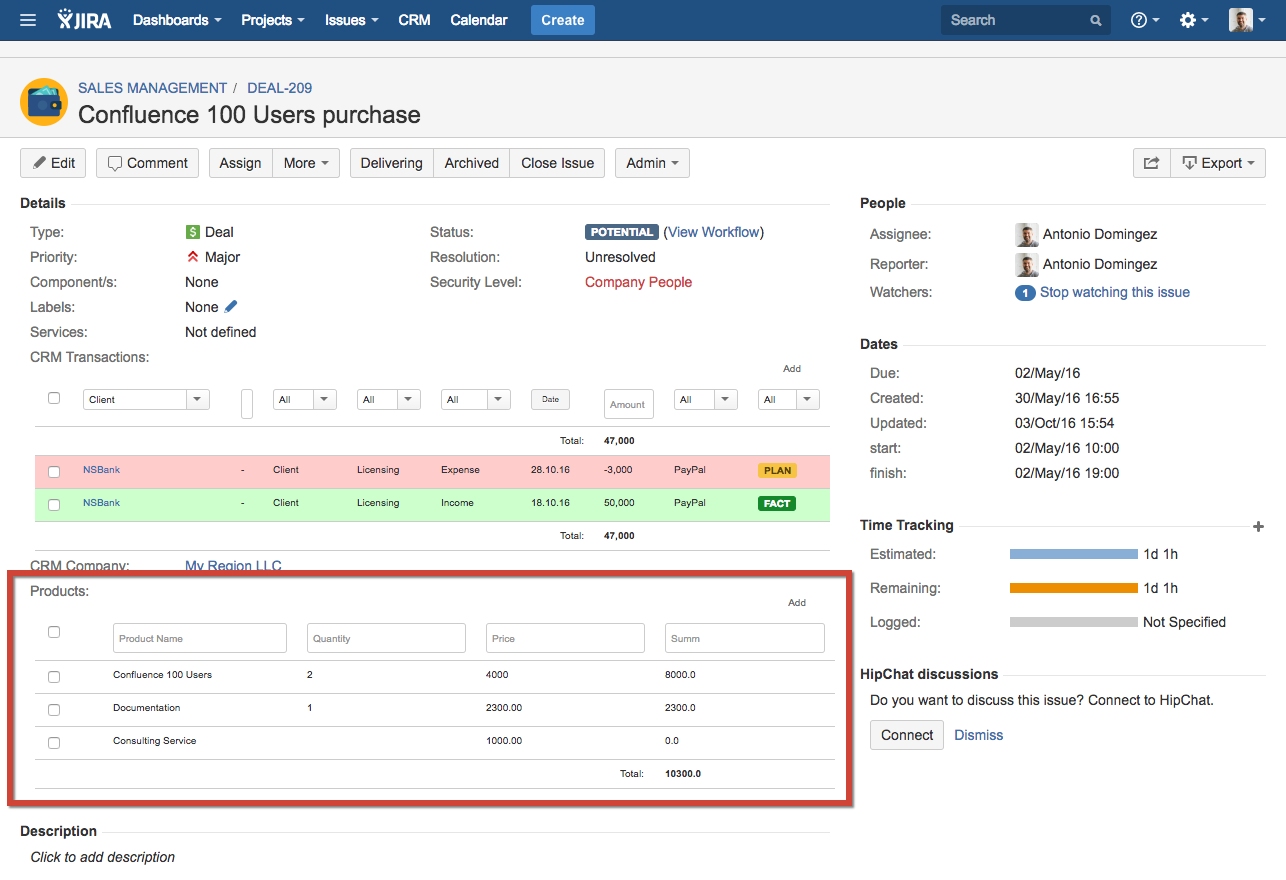 To do it let's go to the CRM administration menu: