Set up Companies Directory
CRM Directories can be configured according to your needs.
The basic configuration principles are the same for all type of directories:
the list of tabs for a particular directory entry

the list of attributes for the particular tab and their order

configuration of the particular attribute (if applicable)

specifying the entry card size
See Configuring CRM Directories for details.
The Companies directory is provided by the app by default containing the demonstration settings and several entries.
There are several specific settings available for the Companies directory. Let's look at them closer.
Security Level
CRM can automatically fill a multiuser-picker custom field based on a Company Customfield in the issue. You can choose a custom field for company people here:

Show only companies where
You can filter the list of companies to be shown (and selectable in an issue) within the Companies directory.

The following operators are available:
Query example: Status = Approved OR Status = Review
Ability to remove CRM companies with linked issues
By default, the CRM companies having linked issues cannot be removed. This setting allows you to ignore the presence of linked issues while trying to remove a company.

Search For Duplicates By
Select an attribute that should be used while performing the duplicates search for the directory.

Synchronization from the Service Desk to CRM
To synchronize SD companies you need to create JIRA Service with class
ru.teamlead.jira.plugins.listener.crm.CRMSDIntegration
Go to "Administration\System\Services" and click the Add service menu, see below.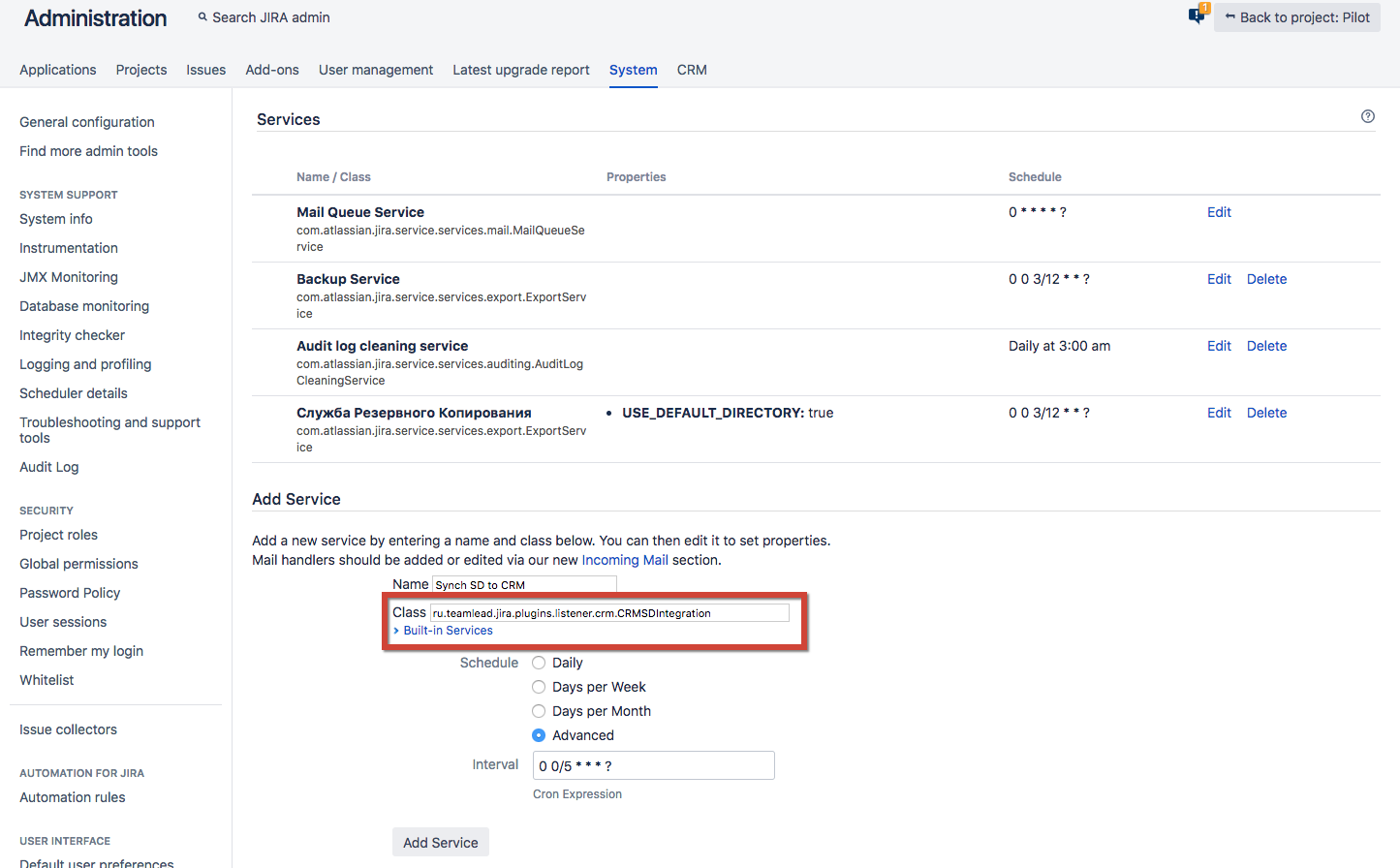 There is the result of the creation of your Service in the picture below.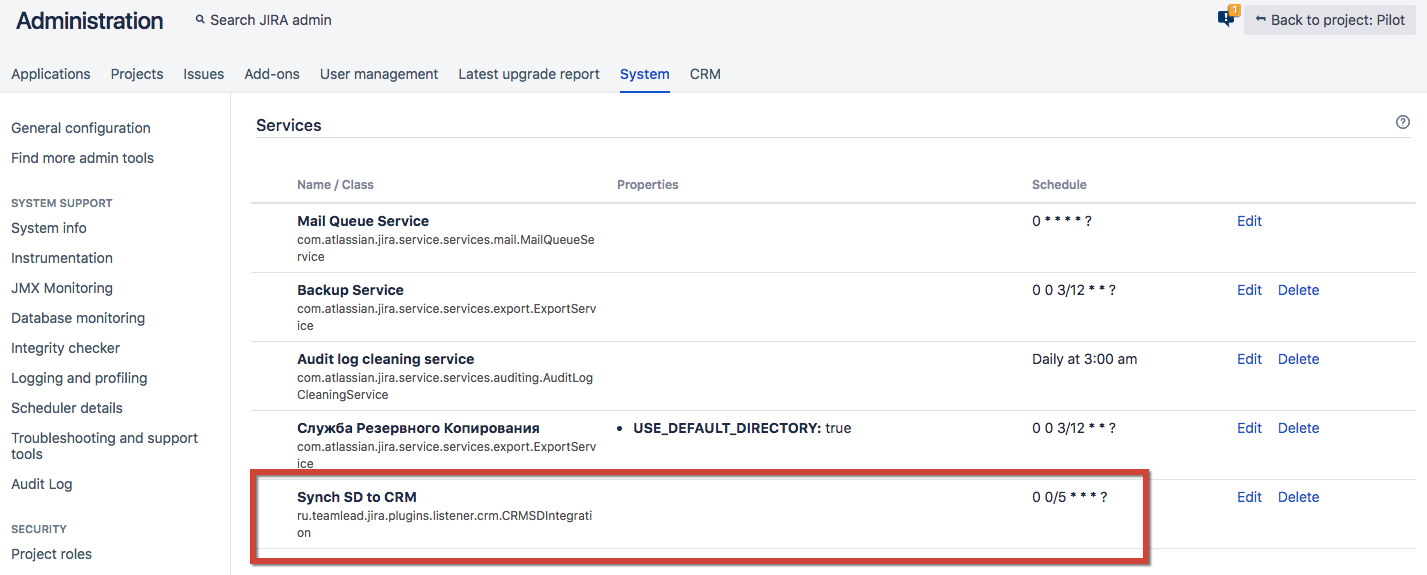 Then all your companies from Service Desk Projects...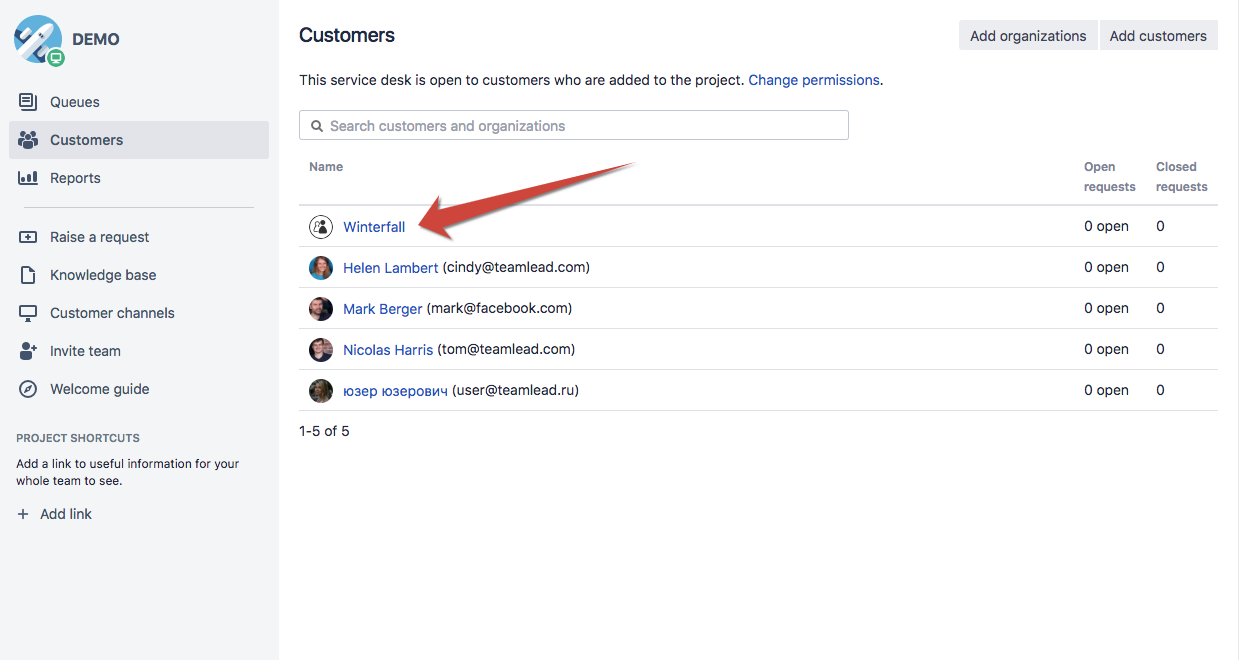 ... will synchronize to CRM Company directory.