You can display CRM contacts in the issue in the custom field type "Contact CRM" or "Contacts CRM".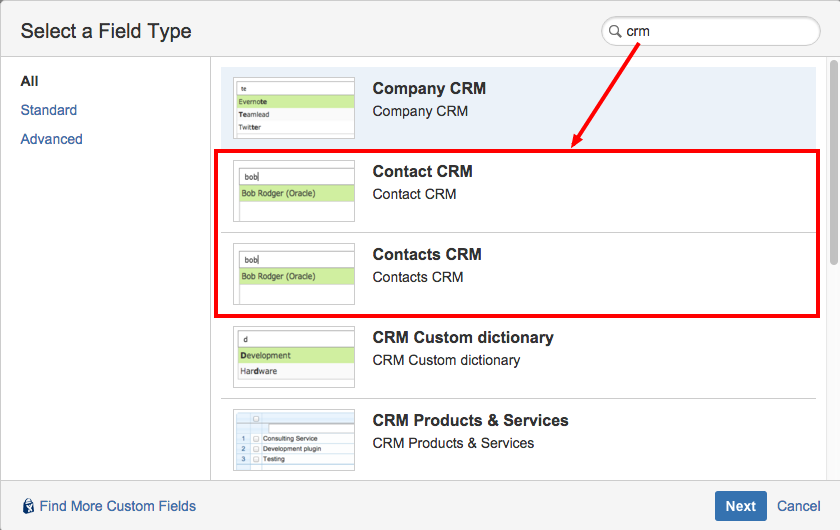 And you choose the field for searching for contacts:

Set company to contact by linked custom field value checkbox when checked the contact from the field will be added to CRM Company field in the same issue. When un-checked company and contact from the same issue can be not linked to each other.