You can track changes made in CRM Directories. Go to CRM Administration Menu/ Audit Log Tab. Select interval, author of change, actions (create, update or delete), group by CRM Directory, also you can search by the record name: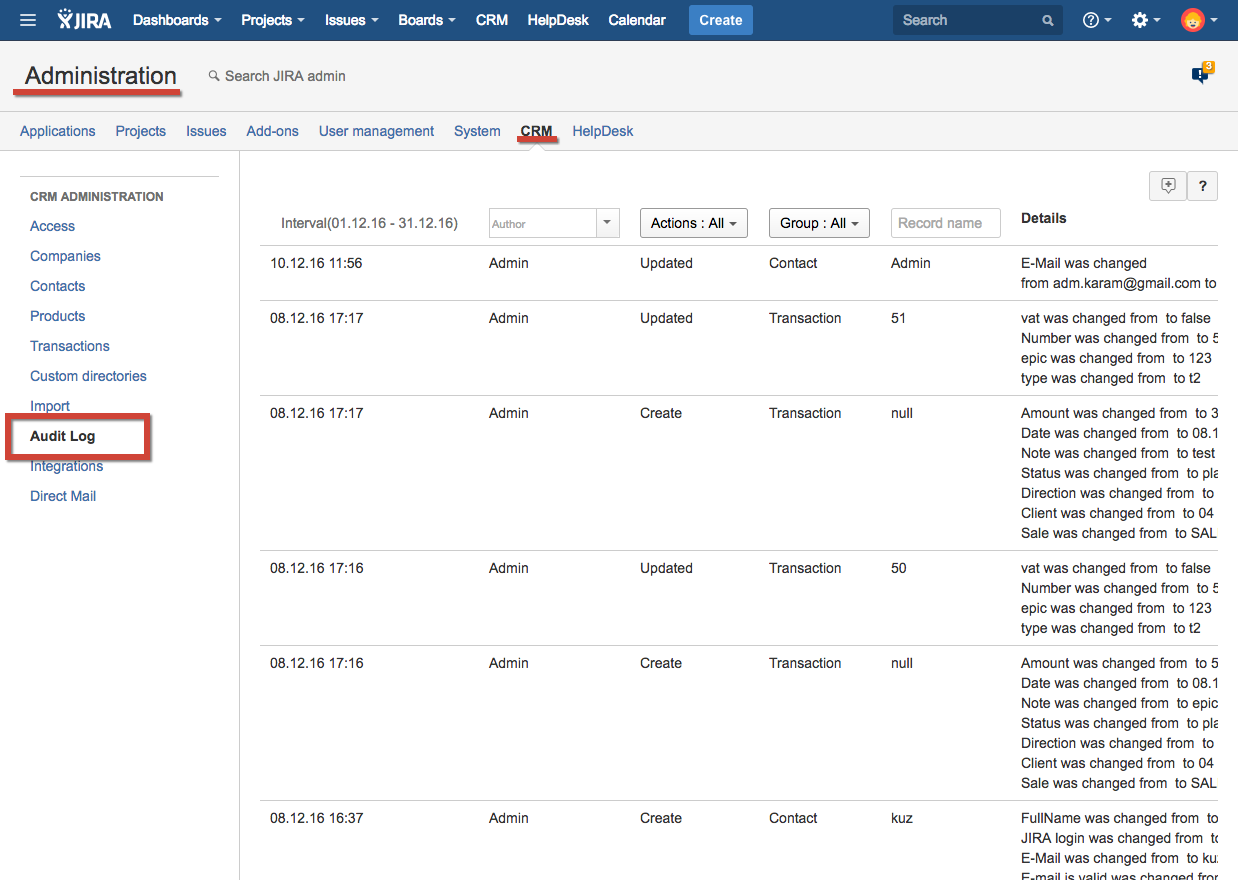 You can enable notifications to be sent to JIRA-user when CRM Contact's company is changed.

The notification looks like this: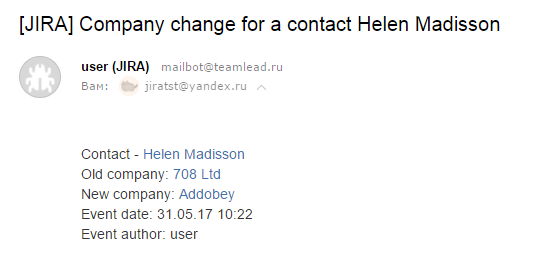 If you click on links in e-mail, CRM Company or Contact card will be opened.