Agile Filters for Jira DC
App Overview
Improve your current filtering method or simply create your own custom filters. Agile filters for Jira provide your JIRA Software boards with useful filters that help you navigating and searching for issues.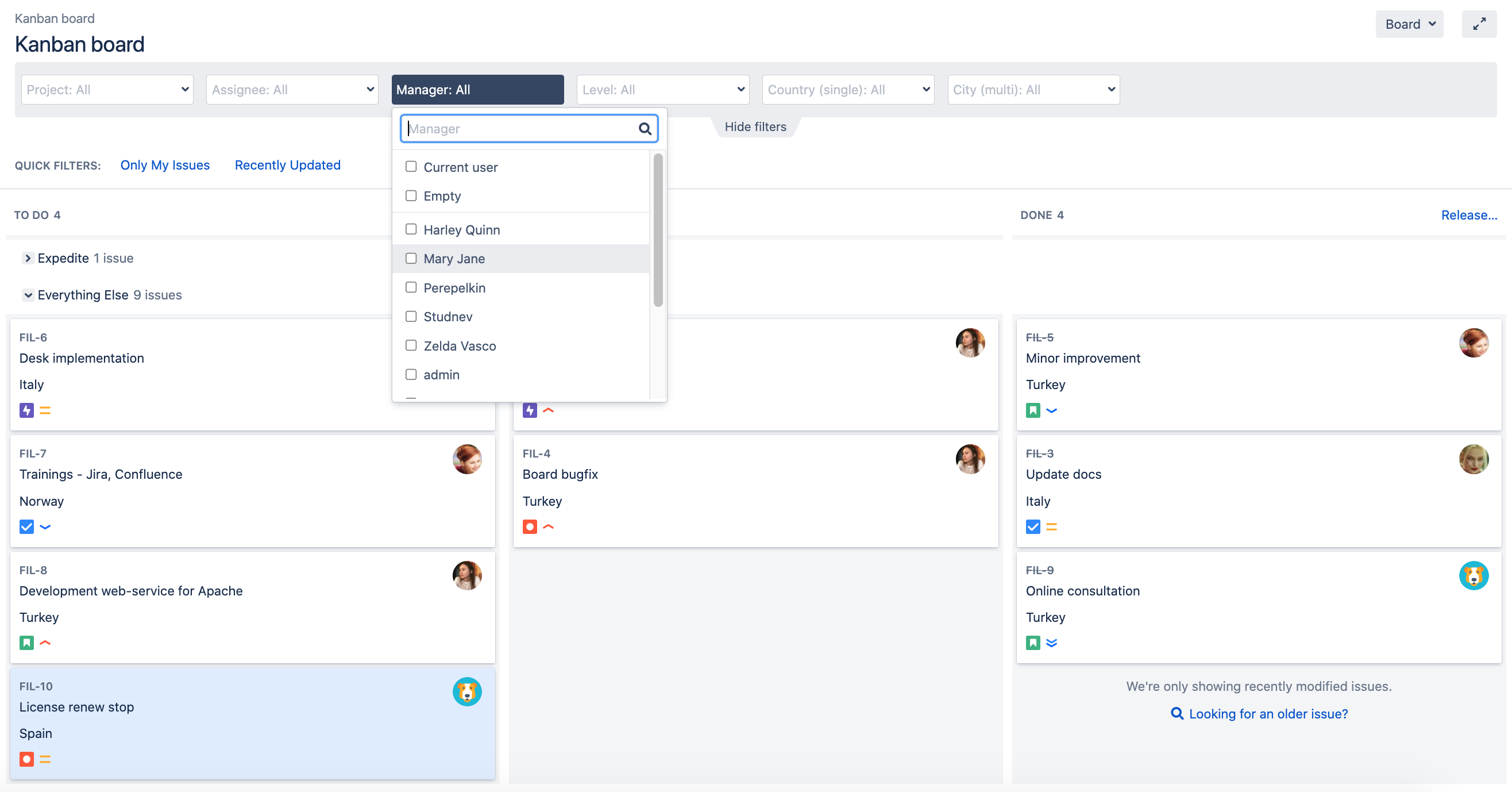 Why Agile Filters?
A simple and powerful tool

Advanced searching method

Easy to install and configure

Developed and supported by Atlassian Verified Platinum partner.
Benefits & Features
Find anything and anyone. You can search among users, groups, issues, projects and much more.

Filter by multiple parameters.

Adjust filters separately for any board in a project.

Custom Fields support*.
*List of supported field types
Checkboxes

Date picker

Labels

Number field

Radio buttons

Select list (multiple choices)

Select list (single choice)

Text field (single line)

URL field

User picker (single user)

Group Picker (single group)

Assignee

Components

Created

Epic name

Epic Link

Epic status

Fix version/s

Affects version/s

Issue type

Priority

Project

Reporter

Status

Summary

Updated
The app can also work with the specific custom fields (depends on the field functionality).
Would like to request your specific field to be supported? Let us know using our Customer portal.